2bits.com, Inc.
Platinum and gold sponsors

kbahey - Fri, 02/15/2008 - 8:56pm
Sponsor company logo: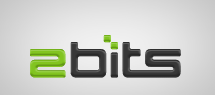 2bits.com, Inc. is a Drupal consulting company based in Waterloo, Ontario, Canada, providing various Drupal services to clients in the United States, Canada and Europe.
Services
2bits.com, Inc. offers various Drupal services:
Performance tuning and optimization for large Drupal web sites.
Development of customized Drupal modules.
Subcontracting of development projects.
Modifications to existing Drupal modules.
Porting modules to older or newer versions of Drupal.
Demos, Prototypes, and Proof of Concept web site using Drupal and the modules you need.
Installation and configuration of Drupal and any add-on modules you need on your web hosting server.
Upgrading your Drupal server to the latest release.
Setting up a test server so you can experiment on without affecting your live server.
Automated backups of your Drupal web site
General consulting, such as web site troubleshooting, optimization, and performance tuning.
Contributions
2bits.com, Inc. has been an active contributor in the Drupal community since 2003, contributing more than 30 modules and themes, as well as core patches. We also mentored students for the Google Summer of Code since its inception, and a member of the infrastructure, webmasters, and security teams.
We regularly give presentations at Drupal camps and the Drupal Users Group in Toronto on various topics.
As a result of our long time contributions to Drupal for close to 5 years, we are listed in the Drupal services on Drupal.org.
Client Testimonials
You can read what our clients think of our services in the testimonials section on 2bits.com, Inc.'s web site.
Team
Our current team and their contributions can be seen at Drupal.org's 2bits.com, Inc. company profile.
Khalid Baheyeldin, Managing Partner, (and Least Significant Bit) at 2bits.com, Inc. is also a permanent member of the General Assembly for the Drupal Association.
Contact Us
Please use this form to contact us for projects.