DPCI is an Interactive Technology Agency That Implements Content Management Solutions
Platinum and gold sponsors

jbachana - Wed, 01/23/2008 - 1:45pm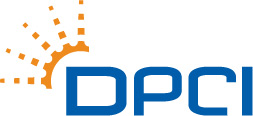 DPCI is an interactive technology agency that delivers integrated content management systems for organizations that need to publish content to Web, print, and mobile channels. DPCI helps customers design and implement Web Content Management Systems and Portal Systems, Digital Asset Management, Multi-Channel Systems and Collaboration solutions.
DPCI has implemented Drupal Content Management Systems for Museums, Educational Institutions and Universities, Media companies, Advertising Agencies, financial institutions, and others. DPCI has helped customers capitalized on the private label social networking functionality of the Drupal Content Management System.
DPCI can be reached at (800) 818-2905 and our website may be found at DPCI.