Google open source program office
Platinum and gold sponsors

amazon - Mon, 02/18/2008 - 11:31pm
Sponsor company logo: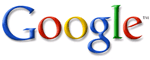 Google is a proud user and supporter of open source software and development methodologies. Google contributes back to the Open Source
community in many ways, including source code, project hosting on Google Code, projects for students including Google Summer of Code and the Google Highly Open Participation Contest, and support for a wide variety of projects, LUGS, and events around the world. Learn more at code.google.com/opensource.