How IBM is Using Drupal
Platinum and gold sponsors

Oliver.Siodmak - Thu, 02/21/2008 - 12:34am
Presenters:
Oliver Siodmak, Associate Partner . IBM . Global Business Services :: Media & Entertainment
Proceedings Have Been Posted:
Proceedings Have Been Posted
Images: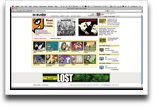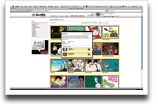 Session Description:
An inside look at how IBM is using Drupal.
Oliver will discuss IBM's development and selection methodology. Additionally he will provide a quick review of the site IBM developed in 2007 for DC Comics, ZudaComics.com as well as lessons learned during the project.
You can also learn more about the ZudaComics web site on the Drupal Con Site Showcase .. http://boston2008.drupalcon.org/showcase/zuda-comics
Session start time:
03/05/2008 - 3:30pm
-
03/05/2008 - 4:30pm