Proposing Szeged, Hungary for Drupalcon Europe 2008
Platinum and gold sponsors

kvantomme - Sat, 02/09/2008 - 9:37am
Images: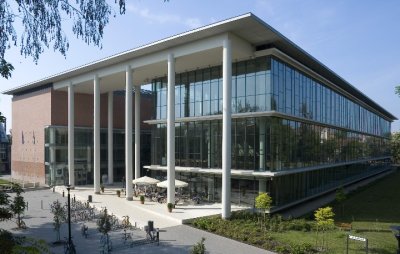 Session Description:
SESSION OVERVIEW
A core group of the Hungarian Drupal community in collaboration with the University of Szeged submitted in January an application for Drupalcon Europe 2008 to the Drupal association. We are planning Drupalcon at TIK, the library of Szeged University that does double as a conference center. The building can host conferences of up to 1300 people but in our proposal we are aiming for a 1000 participants. We are proposing to organize Drupalcon Europa from Wednesday the 27th until Saturday the 30th of August with the participants arriving on the 26th and leaving on the 31st.
In this BOF session we want to hold a round-table discussion where any interested parties can learn about the proposal and give feedback.
TRACK
This is a BOF session.
AGENDA
* timing
* conference schedule
* marketing
* fundraising
* pricing
* collaboration
GOALS
*Raise awareness about the proposal
*ensure 2-way communication with the community
*give Drupalcon Europe a head start
*where possible implement recommendations from the discussion (e.g. timing)
RESOURCES
more information about Drupalcon organising guidelines and about Szeged and Hungary can be found here:
http://drupal.org/node/219345
http://drupal.org/node/189795
http://association.drupal.org/Drupal-conference-proposals-2008-2009
http://en.wikipedia.org/wiki/Hungary
http://en.wikipedia.org/wiki/Szeged