Theming with the Theme Developer module
Platinum and gold sponsors

weitzman - Wed, 01/16/2008 - 12:35pm
Images: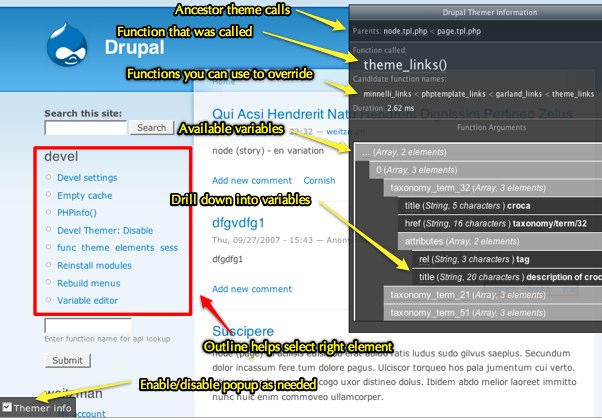 Session Description:
The Theme Developer module has arrived on the scene and initial reports are that Drupal theming will never be the same. Watch the screencast and read this module's introduction on drupal.org.
This session will be more hands on than the screencast. We will actually theme a site, using the Theme Developer as our guide. Along the way, we will gain deeper knowledge about the various ways that Drupal offers for customizing the look of your web site.
Session start time:
03/04/2008 - 3:45pm
-
03/04/2008 - 4:45pm