Trellon Heart Drupal
Platinum and gold sponsors

SamuelCWilson - Tue, 02/19/2008 - 11:12pm
Sponsor company logo: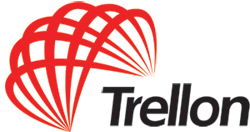 Trellon is a full service consulting firm specializing in Drupal. Since 2004, we've delivered something on the order of 200 web sites for a variety of clients ranging from grassroots political organizations and traditional campaigns, to international NGOs and relief agencies, to socially responsible businesses trying to sell water in bottles that can be recombinated into biodiesel. We have done just about everything - built fundraising and CRM systems, delivered effective online community and social networking solutions, made our themes look so un-Drupall-y people couldn't tell it's Drupal, integrated the ecommerce module to run off Wii controllers, mashed up more systems than Idaho has potatoes and used web services to provide authentication off a rejiggered Speak N' Spell spliced into an ethernet controller.
Look at our home page, our heart bleeds open source hacktivism and progressive politics.
The next time you are thinking about starting a project for your political or progressive organization, think Trellon. The next time you are thinking about starting a project for your large media corporation, financial or educational institution, REALLY think Trellon. We've already made the world a better place and are hungry to diversify our operations into other sectors. We're willing to work onsite and special discounts are available for customers in Manhattan and San Francisco.
Also, we happen to be hiring. If you like to work on challenging projects, set your own schedule, work from home and get to know people from all over the globe, check out our jobs page.