Packt Publishing
Platinum and gold sponsors

damiancarvill - Thu, 02/14/2008 - 8:58am
Sponsor company logo: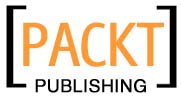 Packt is looking for new authors and ideas for new books. You don't need to be a published author to write for us, you could simply be proficient in a particular technology and passionate about sharing your knowledge with the community. If so, and you have an enthusiasm for explaining technical content, in an interesting and friendly way, we want to hear from you.
We would be lying if we said writing a book isn't hard work, but nothing beats knowing you are responsible for a book that you can be proud of - and that is bringing pleasure to thousands of people. Packt books usually publish in specialist technical fields, and being known as the author of the definitive book on a topic can add to your credibility within that community. Conversely, a book can benefit the community for which it is published.
If you're interested in finding out more about writing for Packt, you can either visit our website, or alternatively talk to Matt Butcher, one of our authors, who is presenting the sessions Introduction to AJAX, jQuery, and Javascript in Drupal 6 and Theming for Advanced Mobile Devices at Drupacon, Boston.